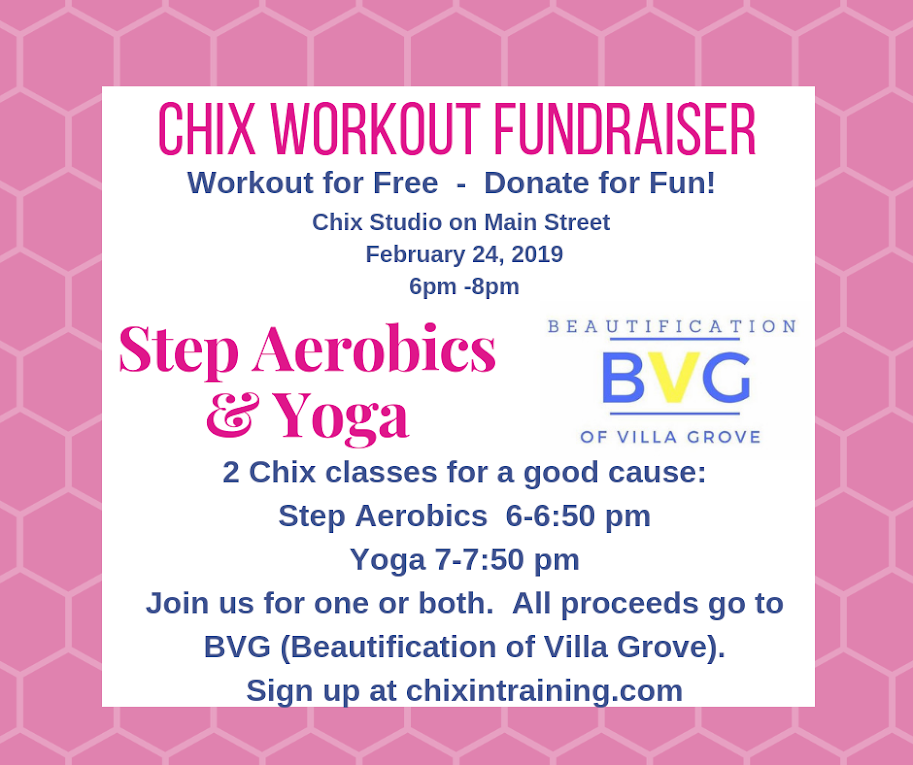 Chix Workout Fundraiser
Workout for Free - Donate for Fun!
Chix Studio on Main Street
February 24, 2019
6pm - 8 pm
2 Chix classes for a good cause:
Step Aerobics - 6-6:50 PM
Yoga - 7-7:50 PM
Join us for one or broth. All proceeds go to BVG (Beautification of Villa Grove).